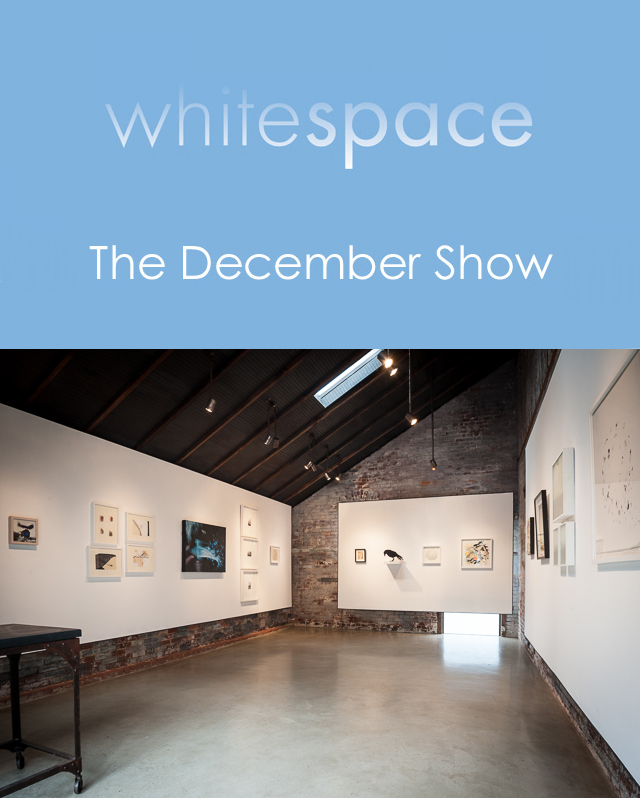 Eat, drink, and be merry this year at the annual whitespace December Show! Join us for a night of holiday celebration abundant with affordable art, food, delicious drinks, music and much much more –including the first ever "whitespace mystery gift." Whitespace artists have filled mystery boxes with a very festive surprise. The fantastic art inside these boxes awaits you so mark your calendars for Saturday, December 13th from  7 – 10 pm!
The show will feature fantastic small works by whitespace artists, including: morgan alexander, Meg Aubrey, Laura Bell, Ashlynn Browning, Teresa Cole, Craig Dongoski, Didi Dunphy, Sarah Emerson, Fereydoon Family, Wendy Given, Matt Haffner, Kathleen Loe, Eric Mack, Ann-Marie Manker, Adrienne Outlaw, Suellen Parker, Sandra-Lee Phipps, Amy Pleasant, Seana Reilly, Richard Sexton, Cassidy Russell, Pete Schulte, Mimi Hart Silver,  Whitney and Micah Stansell, Ann Stewart, Richard Sudden, Tommy Taylor, Constance Thalken, Marcia Vaitsman and special guest, Travis Dodd.
Also on view is Karley Sullivan's cosmical exhibition, MoOning. Scratch in whitespec. As well as a whitespace installation entitled, Brilliance II, by Ziyi Zhang. In addition to the fabulous artwork, there will be live music by music duo, Max and Maggie, specialty cocktails and delicious homemade biscuits by Suzi Sheffield of Beautiful Briny Sea. We look forward to seeing you and happy holidays!
Opening reception: Saturday, December 13 – 7-10 PM
Show dates: December 3 – January 3
814 Edgewood Ave
Atlanta, GA 30307
Gallery Hours: Wednesday – Saturday – 11 to 5 PM
---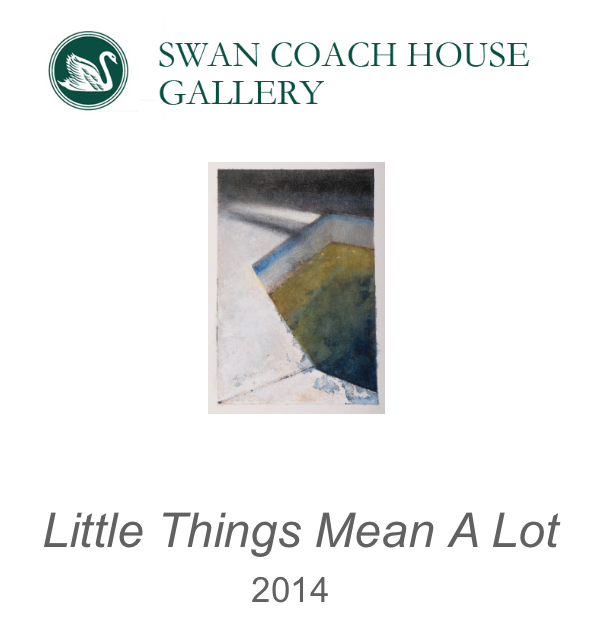 Curated by Marianne Lambert
Celebrating its 15th year, the Little Things Mean A Lot Exhibition is The Swan Coach House Gallery's most popular annual event! The gallery walls are covered with a wild assortment of artworks on sale for the holidays. You'll find a variety of mediums including: painting, drawing, sculpture, photography, printmaking, fiber, and ceramics. Collect small works by many of Atlanta's most important artists, as well as discover new emerging talent.
Opening reception: Thursday, November 13 – 6-9 PM
Show dates: November 13 – January 3
3130 Slaton Drive NW
Atlanta, GA 30305
Gallery Hours: Tuesday – Saturday – 10 to 4 PM
---

Details to follow…
---